Semrush Premium Cookies will allow you to access one of the most powerful SEO tools available. With more than 7 million digital marketers using the platform globally, Semrush is a popular SEO tool. There are more than 50 tools, add-ons, and products available through this tool, including keyword research, competitor analysis, and Google Ad campaign optimization. Besides, it offers a wide range of reports based on your online visibility. By using cookies, you'll be able to get Semrush Premium and learn what I love and dislike about it.
What are Semrush Premium Account Cookies?
It has become common practice for individuals seeking access to premium sites without subscribing or signing up to share premium accounts across different platforms. You may be wondering what cookies are and why they are so important. Let's take a look at the background.
What are Cookies?
Cookies are small pieces of data (files) stored by your browser when you visit a website. By saving your browsing history, these cookies improve your browsing experience. Using cookies, websites can keep you logged in, remember your preferences, and collect other information about you. Visit Google Answers for more information about cookies.
Why are cookies so important?
Apart from the advantages that cookies provide from the perspective of the user's experience, they also provide a powerful way to share accounts without the need to use the user's username and password. We need functioning cookies for a specific site, an extension on your browser that allows you to edit cookies, and a little knowledge of exporting and importing cookies. Please note that the cookies are only beneficial to active subscribers. You will not benefit from importing cookies for an expired account.
Semrush Features
I mentioned earlier that Semrush offers over 50 features, which we cannot discuss in depth here. Therefore, I would like to highlight some of the best features of Semrush.
Keyword Research– The SEO keyword tools provided by Semrush is ideal for identifying keywords that will boost your website's online traffic and position you higher in search engine results pages (SERPs). This tool has several features, including keyword overview, organic research, keyword magic tool, keyword gap, keyword manager, and organic traffic analysis.
Rank Tracking- Semrush's SERP feature is one of its best and works seamlessly. Using Semrush, you will be able to monitor your ranking position for specific keywords for your target locations daily. It is also important to note that you receive an email notification (in real-time) whenever such a position shift occurs due to the Position Tracking, Sensor, and Ranks tools.
On-page SEO– If you are interested in optimizing your pages for search engines, Semrush offers this feature. With Semrush's on-page SEO tools, including Site SEO Audit, On Page SEO Checker, and Log File Analyzer, you can learn how to improve your rankings by checking the health of your website and analyzing your interactions with search engines such as Google.
Competitor Analysis Tools– In any business or industry you operate in, competition is inevitable, and it is crucial to understand your competitors and build strategies to overcome them. In addition to analyzing the traffic on your competitor's website, you can also analyze their marketing strategies, SEO strategies, advertising, content, and PR, as well as the effectiveness of their social media networks. The insights provided by Semrush are based on traffic analytics, organic research, advertising research, brand monitoring, and social media trackers. 
Content Strategy– Semrush offers content generation, distribution, optimization, and marketing analytics tools. Topic research, content audit, SEO Writing Assistant, SEO Content Template, and Content Marketplace are among them. By creating data-driven and optimized content, you can generate more organic traffic while evaluating its performance and areas for improvement.   Learn more about Semrush features.
Semrush Premium Account Cookies
Once you understand cookies and some of their features, let's look at how you can take advantage of a free trial offer or a Free Semrush Premium Account Cookies. For new subscribers, Semrush offers a 7-day free trial before upgrading to a premium account or downgrading to a free account, which will be significantly limited. Sign up and attach your billing and payment information to give it a try.
You may, however, use our free Semrush premium account cookies if you do not wish to go down this route. In either case, you will have full access to Semrush premium features.
Semrush Plans and Pricing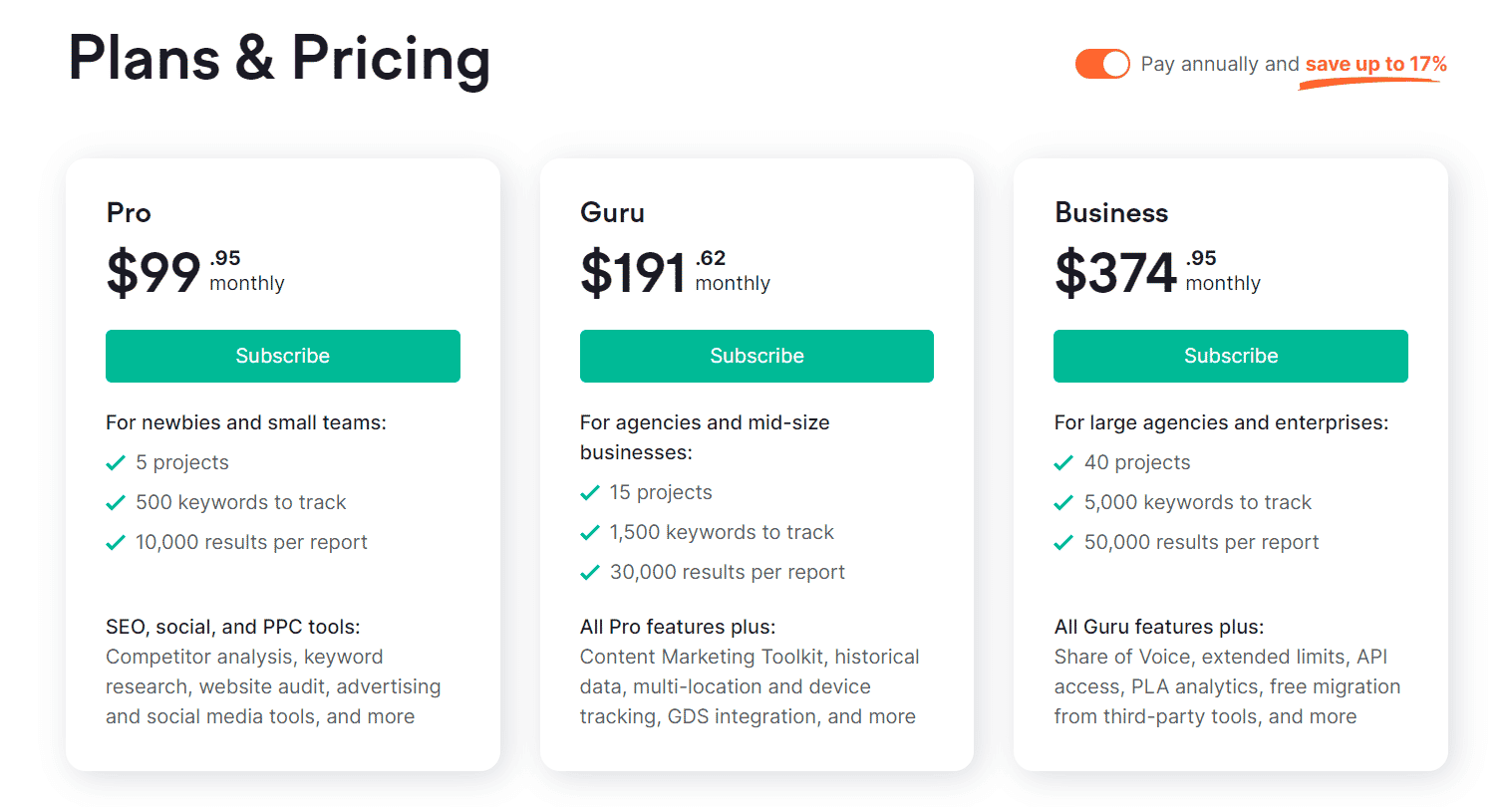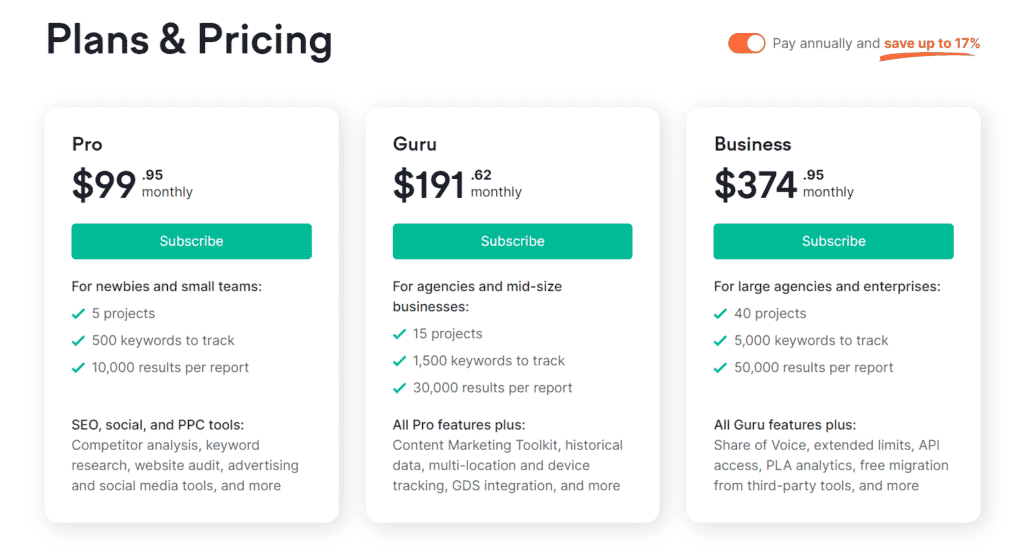 How to use Semrush premium cookies
You can easily use our free Semrush premium account cookies. You need to install and activate the cookie editor extension on your google chrome browser. Check out the cookie editor extension for more information. You can download the latest Free Semrush Premium Account Cookies by clicking on the link below. Then import the cookies.
Final Words
Regarding managing online visibility, there are many things to say about Semrush. Rank tracking, SEO analysis, and content audit are some of the most useful features of this software. By offering a wide range of tools, Semrush means you get value for your money by boosting your traffic, conquering SERPs, improving your search engine ranking, and beating your competitors. The ability to track the performance of your website is one of the most useful features.
There are very few drawbacks to Semrush that can be identified. Semrush has many tools, but to maximize their effectiveness, you must listen to webinars, tutorials and support to get the most out of them. I recommend purchasing one of their premium plans if this is what you think will be most beneficial to you.
Check out Grammarly cookies and other cookies from our website.

				
					Help me by clicking 1 ad everyday. 
Join Telegram: @onhaxpkupdates
Open Below Link You will get working semrush account.
Sometime it says daily limit reached. so use that after some hours. Thanks

				
			
1-open this website: https://sr01.vipseotoolz.com/analytics/overview/
and use cookies.
2-Then After Using Cookie Open This Link:
3- https://sr01.vipseotoolz.com/analytics/overview/
OR
4- https://sr02.vipseotoolz.com/analytics/overview/
Join Telegram if cookies not working. report at @onhaxpkupdates
Watch the video then you will be able to use it.

				
					Button will appear down below to take you to cookie.
Please Do click 1 ad to support us.