There can be a great deal of frustration when your favourite app fails to respond, especially when you are trying to upload photos or stories to your Snapchat profile. I understand that this may be annoying. However, there are solutions to the problem. Today we will learn various methods to fix Snapchat loading Picture issues.
What to Do When Snapchat doesn't load Snaps?
There is no clear explanation as to why Snapchat crashes when loading pictures. However, it is a frequent occurrence. A quick solution is to switch between WiFi and mobile data and then reopen the application. Check to see if the problem is specific to you or if the server is down for everyone. Don't worry if the problem persists; we've got a complete guide on fixing the Snapchat loading picture issue.
Why My Snapchat Pictures are Not Loading?
One of the most popular apps today is Snapchat, a multimedia messaging service. A popular millennial app allows users to hold conversations through photos and enjoy the most creative filters.
Its features allow users to maintain streaks and document everything they do through photos and short videos. The app's most distinctive features are that the pictures disappear after the recipient has viewed them. They have added several other features to it over the years.
As much as the app surprises users with new creative filters, there are unpleasant surprises, such as snaps and stories not loading properly. Many users have reported problems with pictures not loading, or the camera crashing. Let us understand what could be the problem and how to fix it.
Snapchat may have an update that you haven't yet installed.
The app contains too much-cached data.
There is a problem with your network connection.
The app is down.
There may be several other technical glitches as well. There are possible fixes to restore the app's functionality to each of these glitches. Find out how to resolve the error by reading on.
How to Fix Snapchat Pictures Not Loading Issue?
Solution 1: Restart the Mobile Phone
The most common and basic solution to any error is to restart your phone and reopen the application. You will need to reboot your mobile device if the application does not load. Depending on the operating system on your mobile device, here are the steps for rebooting it.
For Android users: Press the power and Volume down buttons together. Follow the instructions on the next screen. In some phones, just long-press the power button, and you will see a Reboot option, among other options like Power Off, Reboot, repair, and Restart. Click on reboot.
For IOS users: Press and release the Volume up but Now push the power button till you see the Apple logo.
If rebooting does not resolve the Snapchat error, let's move on to the next step.
Solution 2: Enable Your Snapchat Permission
Make sure that your app has all the necessary permissions in order to function correctly. Snapchat requires access permissions: Phone, Location, Storage, and Others. The app will display certain error messages if one of these options is not checked. To determine if Snapchat has access to your phone's permissions, follow these steps:
Open Snapchat – Go to Profile – Check Settings – Tap on Permissions. It will display the missing permissions here. Please enable it.
Check to see if the error has been resolved. Otherwise, let's move on to the next step.
Solution 3: Clear the Snapchat Cache
Your phone downloads certain media files every time you use an application. As Snapchat is a multimedia application, images and videos are frequently downloaded. There is a possibility that Snapchat photos will not load if one of these many files malfunctions. So clear the cache of Snapchat. Here's how: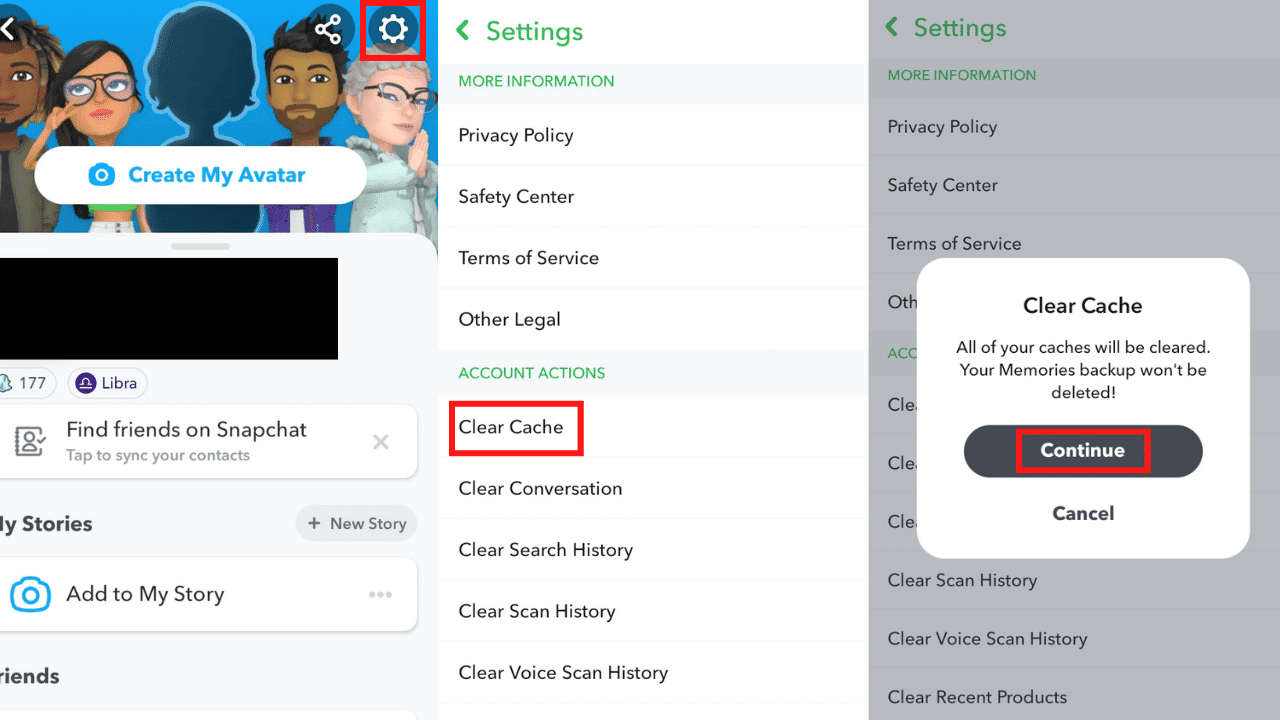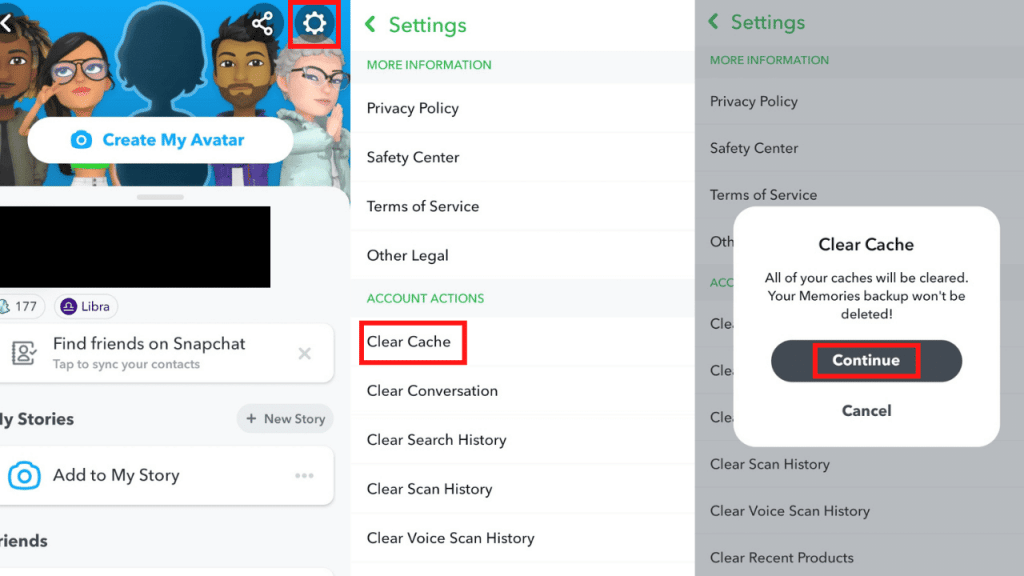 Go to Settings – Applications – Snapchat – Storage. Now tap on Clear Cache.
Open Snapchat – Go to your profile, Settings, scroll to the bottom, and select Clear Cache.
Solution 4: Check For Unstable Internet Connection
There is also the possibility of errors in loading the app if the network connection is unstable. Try switching between your mobile network and your WiFi network. If the problem is with your WiFi, try restarting your router. You may unplug the device for five minutes, re-plug it, and reconnect it to check. Next, you should change your WiFi DNS if this does not work.
Solution 5: Change Your WiFi DNS
Using the IP (Internet Protocol), DNS refers to a domain name system connected to the Internet. Changing the DNS can sometimes improve the performance of an app. To change your WiFi DNS, follow these steps: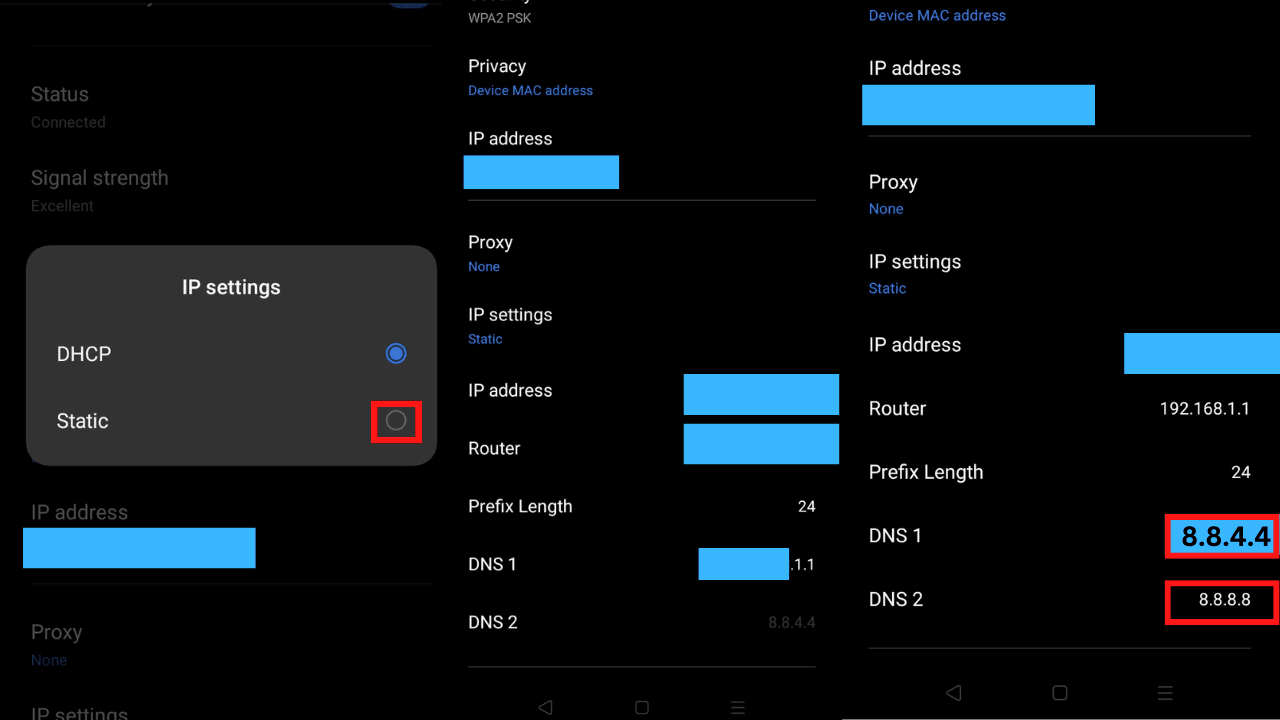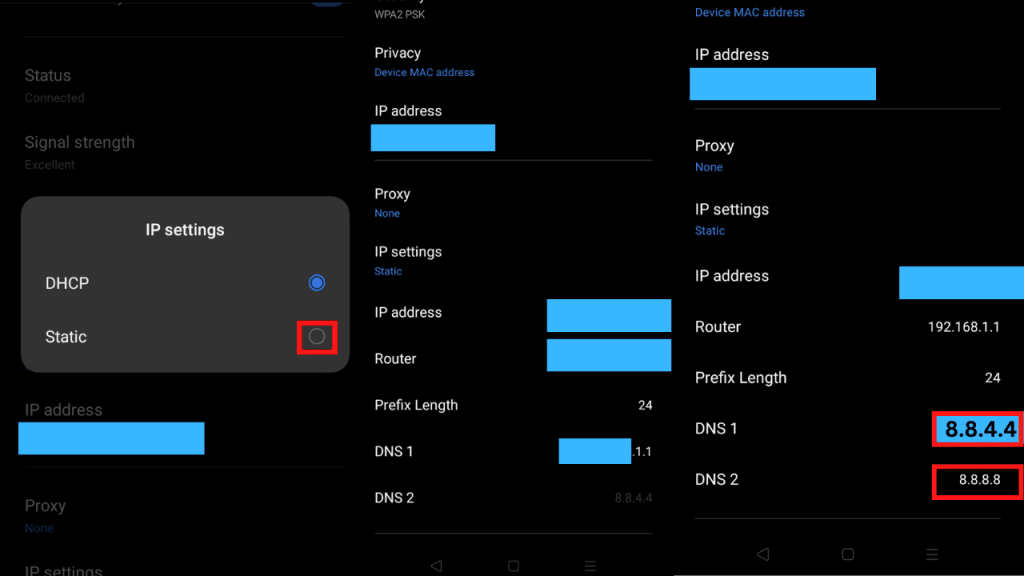 Navigate to Settings – click on WiFi settings – select Modify Network. As a result, network options will be displayed.
Click on Advanced Settings and change the IP settings to static.
The DNS1 and SND1 should now be changed to 8.8.8.8 and 8.8.4.4, respectively. This is Google DNS.
Connect the app now and see if it works.
Solution 6: Reinstall or Update the Snapchat
However, if nothing seems to be working, you can try deleting and reinstalling the application. The latest update will be installed while you download the app. By long-pressing on the icon of the app, you will be able to uninstall it. Reinstall the app from the App Store. The error (Snapchat Loading Picture) should have been resolved by now.